Contemporary Vision Center
Dr. Traci Hahn
971 Brittany Parkway Dr
Manchester, Mo 63011
P: 636.527.3937
F: 636.527.3938
email us

Conveniently located just north of Costco off HWY 141 at Highlands Blvd. Dr., in the Shoppes at Manchester Highlands.

Hours of Operation:
Mon 9-5
Tue 9-7
Wed Closed
Thur 9-5
Fri 9-4
Sat 9-3

Extended hours available upon request.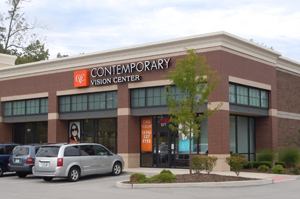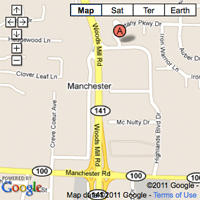 We are located merely minutes from most of St. Louis and
West County:

Ballwin (2 min.)
Boones Crossing (11 min.)
Chesterfield Mall (8 min.)
Des Peres (4 min.)
Ellisville/Clarkson Valley (13 min.)
Fenton (12 min.)
Forest Park (20 min.)
Galleria Mall (16 min.)
Kirkwood (12 min.)
Olive/270 (12 min.)
Plaza Frontenac (13 min.)
South County (18 min.)
Town & Country (5 min.)
Valley Park (6 min.)
West County Mall (5 min.)
Wildwood (17 min.)